Andrew Butler
September 30, 2016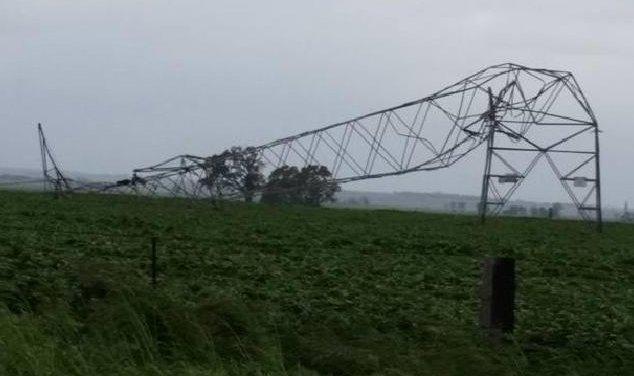 We now know that 23 power pylons, the backbone of South Australia's electricity distribution, buckled under the force of an unprecedented weather event, plunging the state into darkness.
Over 80,000 lightning strikes hit South Australia, some striking a power station and the two interconnectors to Victoria which could supply power to South Australia in a shortage, shut down automatically to protect the national system from long-term damage.
This has brought to the fore some vital lessons about communicating in a crisis.
First, don't jump the gun. Often in a crisis, one of the first tasks is getting to the root cause of the problem. Your key goals early in a crisis are to demonstrate to your key stakeholders that you're a) on top of the problem, and then b) that you're well on the way to fixing it and eventually c) you're working to ensure it doesn't happen again. Identifying the problem and getting on top of it, can take some time.
So until you don't know, don't guess. And be open – you don't know, but you're working hard to find out.
Secondly, many of your key stakeholders may be quite comfortable guessing at the cause – doing so quite publicly. Malcolm Turnbull, energy Minister, Josh Frydenberg, ABC journalist Chris Ulman and several others made a go of joining the dots between the blackout and renewable energy. Even the radical centrist Nick Xenaphon, normally a bastion of common sense, was making mention of the renewable mix in his explanation of Wednesday's mess.
In these cases, it's necessary to counter the misinformation, as Premier Jay Weatherill did, and repeat as often as needed. Complicating Weatherill's task was a second storm front and a raft of other problems still being rectified from the first front. In this context, it was more than a little opportunistic for outsiders to be lobbing criticism and blame while emergency services were still battling challenges and South Australians prepared for a second battering.
Thirdly, don't let the blame game distract you from the main game. Look after those at risk, those who have been injured and their families.
So while opportunists were pointing the finger, the Premier was hitting the airwaves and social media channels, providing updates on weather warnings, crisis relief centres, school closures and flood warnings. And of course, from the outset, he was praising emergency services and the community at large for their efforts.
Lastly, for natural events of this scale, it's often difficult conveying the severity of the event; illustrating that it is indeed a crisis, not just an inconvenience. Many stakeholders have an expectation that major infrastructure and services ought to be able to withstand natural disasters. Yet most design standards for built assets have their limit – a necessity if our infrastructure is to be built at a costs that's not prohibitive. Sooner or later, those limits are inevitably tested. Balancing those expectations and knowing where the line is between underprepared and unlucky is difficult. Again – it's an argument that forms part of the "who's to blame discussion" and best left to when the dust has literally settled.